Supply Chain Planner - Kilkenny Cheese
Date: 24 May 2023
Location: Kilkenny, IE
Company: Glanbia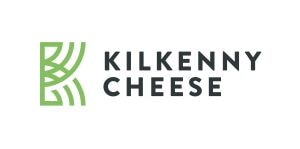 Supply Chain Planner
Kilkenny Cheese Ltd
This is an exciting opportunity to be involved in the start-up of Kilkenny Cheese Limited. Kilkenny Cheese is a joint venture between Tirlán and Dutch family business Royal A-ware, a 130-year-old company with strong positions in EU and global markets. The facility is to be located at a greenfield site adjacent to Tirlán's specialised nutrition facility at Belview, Co Kilkenny.
About Royal A-ware
Royal A-ware is a traditional Dutch family business with a passion for food and with a strong entrepreneurial attitude. Demand-led, we offer our clients tailored products and services. In recent years investments have been made in the development and management of own supply chains resulting in independence, efficiency, and flexibility. We are specialized in producing, ripening, cutting, and packaging cheese, and also produce and package cream and fresh dairy products. Kilkenny Cheese | Homepage
Role Summary
Based in Belview in South Kilkenny this roles reports to the Planning Manager and plans, organises and coordinates production schedules. This position is tasked with accurately scheduling sufficient production to supply customer demand without incurring waste or impeding objectives. The role necessitates continually balancing and rebalancing resources (such as equipment, raw materials and labour) in a manner that enables manufacturing, transport, warehousing and raw materials replenishment to operate as efficiently as possible
KEY RESPONSIBILITIES
Develop and maintain the 18 month rolling demand forecast for customers.

Develop and track key forecasting KPI's such as sales order/contract fill rate, forecast accuracy etc.

Work closely with the Commercial team in the development of the collaborative forecast for total customer base.

Continuously improve forecasting techniques, method, and approach.

Work with Commercial and Planning teams to develop allocation plan (demand prioritisation)

Advise Commercial team of variances between current forecasts, plans and actual.

Conduct current and future forecasting analysis

Hold monthly sales and operational planning meetings

In conjunction with Supply Chain and Factory Planners develop objective safety stock targets per product.

Maintain weekly stock reports vs. plan and generate action plans to address imbalances.

Establish and monitor service level KPI's for the Demand Planning function.

Identify and lead demand planning system enhancements required to adapt to changing business environments, processes and products.

Co-ordinate Customer/Commercial new product introductions into the Supply Chain.

Manage and control demand flow from sales proposal to sales contract to insure demand entering planning systems is in line with Kilkenny Cheese capabilities.
KEY REQUIREMENTS
Capable of working with cross functional teams to deliver accurate consensus forecasts.

Excellent computer skills and good command of Excel

Exceptional analytical skills; detail oriented and well organized.

Excellent written and verbal communication skills.

Knowledge of demand management, forecasting processes in sales, finance, manufacturing and supply chain issues..

Knowledge of Dairy or similar food processing industry

Excellent interpersonal and influencing skills
Join our Talent Pool
Considering a new career in Tirlán but this isn't the role for you?! Then why not register your experience & sign up for career opportunities at www.tirlan.com/careers.
Commitment to Diversity & Inclusion
Tirlán embraces diversity, equal opportunity and inclusion. We are committed to building diverse teams where different perspectives drive innovation and growth. We strive to create an inclusive workplace where people can bring their true self to work and achieve their full potential.
At Tirlán, we celebrate diversity, because we know that our individual strengths make us stronger together. We welcome and encourage interest from a wide variety of candidates, and we will give your application consideration, without regard to race, colour, religion, sex, sexual orientation, gender perception or identity, national origin, age, marital status, or disability status. 
At Tirlán our culture will celebrate individuality, knowing that together we are more.
Tirlán owns leading consumer and agri brands such as Avonmore, Kilmeaden Cheese, Millac, Solmiko, Truly Grass Fed, Premier Milk, Wexford, mymilkman.ie and GAIN Animal Nutrition. 
About us:
The farmer-owned co-operative has a first-class track record of success in the global market. Rooted in a rich heritage of family farming and embedded in its communities, Tirlán has evolved to bring the passion of its farmers and their high-quality milk and grains to the international marketplace. Using modern-day technology and applying the best processes to its milk pool of three billion litres and its premium grains portfolio, Tirlán now exports to more than 80 countries.  Its award-winning brands are household names in Ireland, and include Ireland's number one consumer dairy brand, Avonmore.
The organisation draws on a wealth of experience to deliver exceptional products and tailored nutritional solutions including Kilmeaden, Wexford, Truly Grass Fed, Solmiko, CheddMax and GAIN. Tirlán has a strong market presence in the UK, France, Germany, UAE, the US, North Africa, Japan and China.

Tirlán is a Values Based Organisation - www.tirlan.com