Let's Connect We're here to help you succeed
Join our talent community to stay updated with latest job and event information. Sign up here When you apply you can track the progress of your application.
Also, our social media platforms are a simple way to keep up to date on the latest job opportunities:
Once you have identified an opportunity that aligns with your background and interests, we invite you to create your Talent Profile and complete the application process online. You will be able to upload your Resume/CV and once your application has been submitted, you will receive a confirmation email from us. You can also set yourself up for job alerts related to your career and location interests.
Once your application has been received, it will be reviewed by our talent acquisition team. If your application is selected, a member of our team will contact you to schedule a preliminary discussion on your background and experience and how it aligns to the job requirements. Depending on the role, there may be further telephone; video or onsite interviews and we welcome your questions throughout this process.Our recruitment process also may include: Psychometric Tests, Background checks and Medical Screening pertinent to the job and its level.
We work hard to ensure we make the right hiring decision for both you and Glanbia. If you are not selected for a role after your interview, this will be communicated to you by a member of our Talent Acquisition team.

If you are identified as a candidate we'd like to have on our team, you will receive a verbal offer; followed by an offer letter or contract of employment (location specific) from our Talent Acquisition team. You will then be invited to log on to our online onboarding system to complete additional information and documentation which is required before your start date.

Once all your online documentation is complete; you will receive a link to our onboarding portal which will provide you with information about Glanbia that will help support you in your first days and weeks.
Have you a question about the Hiring process ?
The Glanbia Talent Community allows you to stay in touch with us and keep up to date with job opportunities once they arise. You can sign up for job alert email notifications and/or a member of our Talent Acquisition team may contact you directly if job opportunity that may suit your skillset comes up.
Also, our social media platforms are an easy way to keep up to date on the latest news and job opportunities at Glanbia:
Visit our careers.glanbia.com and select the job you'd like to apply to and follow the directions on your screen. If you already have a Talent Profile you can log back in. If you don't have a Talent Profile registered with Glanbia you will be prompted to create a Talent Profile. Your application can also be submitted via mobile device.
You can check the status of your application anytime by logging in to your Talent Profile. You'll see the status of your application(s) and can filter your view to see all applications that you've submitted. You can also edit/update/amend your profile or search for other jobs and apply for a position anytime.
You can select 'create a job alert' which is specific to your career area of interest and you can ensure it is location specific. When a job opportunity in that career and/or location area opens up; you will receive an email notification about this job opportunity - so you are updated on specific job opportunities real time.
Your profile will expire in 2 years from the date of your most recent activity. Prior to your profile expiring, you will receive an email alert for you to verify if you wish to remain part of our Talent Community.
Thank you for your completing the online application. We often receive many applications for a job opportunity, and it can take some time to review CV's and get back to all candidates. You can view the status of your application(s) by logging into your online profile. If you have started working with one of our recruiters, you are welcome to reach out for an update. We appreciate your patience throughout this process.
We are an equal opportunity employer. Employment selection and related decisions are made without regard to race, gender, age, disability, religion, national origin, color, or any other characteristic protected by law.
It is the policy of Glanbia to comply with all applicable federal, state and local laws, and we will provide reasonable accommodation to qualified individuals with disabilities, including pregnancy-related disability, to the extent required by applicable law. Any applicant who would like to request a reasonable accommodation related to the hiring process may reach out to careerssupport@glanbia.com.
Having a great CV/Resume is an important part of sharing your skills and experience
Make your contact information prominent.
The font size should be no smaller than 10 point and the length should not exceed two pages, ensure you use white space and have margins to make the document easy to read.
A summary articulates your skills and experience as they relate to your target positions.
Put your most recent experience first.
For each CV/Resume you send, highlight the accomplishments and skills that are most relevant to the job for which you are applying.
Your main selling points should be clear and easy to review.
Provide as much data as you can. By describing your accomplishments in detail, you allow the hiring manager to picture the level of work or responsibility you needed to achieve them.
When reviewing your CV/Resume, think about how you can stand out by adding information about how your contributions benefited your team or your company.
Bear in mind, that the writing style should be clear and concise, avoid or limit abbreviations and jargon.
We are very happy that you will be taking the next step in the interview process with Glanbia. In preparation for your upcoming interview, we wanted to share the below with you:
Attire: Dress appropriately for a business professional interview, be on time to your interview(s) and relax; we want you to do the best you can. Preparation: Have a pen and paper to take notes, bring your Resume/CV and the job description with you. If you prepared specific questions to ask, have them in front of you so you remember to ask them at the end of the interview.
Answering Questions: Anticipate questions and prepare answers with examples, preparing for a behavioural style interview would be useful (hint!). Make sure that you provide enough information and keep your answer to the point rather than filling the gaps by continuing to talk. It's ok for you to ask the interviewers if they want you to elaborate further.
Be Yourself: During your interview, we want to get to know you. Who are you, what are you good at, and why you want to work here? Let's make the most of this opportunity -the best way to do that is to be yourself, speak truthfully, sincerely and show your personality.
Do Your Research: Glanbia is a global company delivering better nutrition for every step of life's journey, we'll expect you to know a little about our history and what we do. We encourage you to become familiar with our industry, the challenges we face, and the competitive landscapes where we operate. A great place to start is by reviewing careers.glanbia.com.
Interview Us: We understand you're in the process of making a decision that will impact your career for years to come. Take this opportunity to ask us about Glanbia's involvement in the community and how we develop our organization, people and vision. Ask questions that are important to you. Our interview is also an opportunity for you to determine if we are right for you and your future.
We are constantly growing.Grow with us.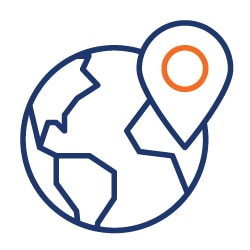 Facilities in 34 Countries
6,000 Employees globally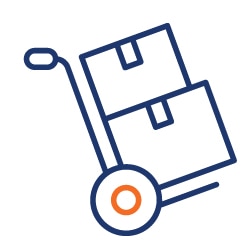 Products sold in 130 countries
Need help with applying for a job? See Human Resource contacts in all regions.

Follow Glanbia on Social