Environmental, Health & Safety Manger - Kilkenny Cheese Ltd
Date: 5 Sep 2023
Location: Kilkenny, KE, IE
Company: Glanbia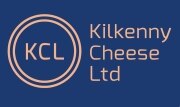 Environmental and Health & Safety Manager
Kilkenny Cheese Ltd
Role Summary
This is an exciting opportunity to be involved in the start-up of Kilkenny Cheese Limited. Kilkenny Cheese is a joint venture between Tirlán and Dutch family business Royal A-ware, a 130-year-old company with strong positions in EU and global markets. The facility is to be located at a greenfield site adjacent to Tirlán's specialised nutrition facility at Belview, Co Kilkenny.
Rooted in our rich heritage of family farming and embedded in our communities, Tirlán has evolved to bring the passion of our farmers and their high-quality ingredients to the international marketplace. Using modern-day technology and applying the best processes to our milk pool of three billion litres, we now export innovative products and tailored ingredients solutions to be enjoyed in more than 100 countries.
Royal A-ware is a traditional Dutch family business with a passion for food and with a strong entrepreneurial attitude. Demand-led, we offer our clients tailored products and services. In recent years investments have been made in the development and management of own supply chains resulting in independence, efficiency, and flexibility. We are specialized in producing, ripening, cutting, and packaging cheese, and also produce and package cream and fresh dairy products.
Based in Belview in South Kilkenny the role reports to the Plant Director. This role will be responsible for the development and implementation of overall Plant strategy relating to EH&S and Risk Management including the introduction of systems. This position is responsible for carrying out tasks and projects related to EH&S throughout the site
Key Responsibilities
Develop, manage and lead a culture of EHS across the site and ensure a management led approach with a focus on continuous improvement.

Develop and implement the site health and safety strategy ensuring alignment with the overall Kilkenny Cheese strategy.

Develop and manage site EHS KPI's and ensure EHS KPI reporting requirements are adhered to.

Management of site operational licenses and compliance with same (IPC license from EPA)

Management of Waste Water Treatment Plant operations

Define and align the H&S standards, programmes and practices across the site.

Develop, deploy and manage the site accident investigation and incident management programme with the site management team.

Develop, deploy and manage the EHS training program across the site ensuring statutory requirements are adhered to and taking into account best practice and site safety culture development.

Ensure regulatory requirements are adhered to.

Develop and manage the site risk assessment programme with the site management team to agree and manage prioritised programmes to reduce risks.

Lead on site Health and Safety improvement, awareness and engagement programmes.

Co-ordinate Internal and external inspection and audit programs.

Keep up to date with new legislation & standards.

Represent the Company during outside Agency Audits/Inspections and liaise as required with regulatory agencies such as the Health & Safety Authority.

Act as a proactive EH&S presence through the plant

Collaborate with safety reps and site teams in ensuring practices and procedures are fully adhered to and a culture of safety first prevails throughout the plant.

Interface from an EHS perspective between Project and Operations teams in the planning and implementation of change

Co-ordination of EHS related documentation (collation, filing, storage and presentation)

Support training on site in line with EHS requirements

Support environmental site initiatives

Assist Operations team in the implementation of EHS procedures and requirements

Develop and roll-out safety alerts and other ad hoc communications in line with plant needs

Work collaboratively with Plant personnel to drive improvements in EHS performance
Key Requirements & Experience
A minimum of 5 years' experience at EHS Manager level within the FMCG manufacturing environment, ideally food manufacturing.

Proven success and experience of implementing safety systems & programmes.

Experience of leading and carrying out Risk Assessments

Ability to develop and deliver training modules to all levels of the Organisation.

Results driven, customer focused with high performance capability in a fast moving challenging business environment

Leadership and communication skills, ability to work effectively with internal and external stakeholder

Ability to influence at all levels in the organisation.

Effective verbal and written communication skills.

Good prioritization capability and comfortable adapting to meet production needs.

Organised and methodical, with excellent attention to detail.

Good interpersonal skills and acts with integrity.
Person Profile
Successful track record of project delivery in a start-up or large scale development project

Knowledge of Dairy or similar food processing industry

Ability to manage a range of complex projects to completion

Excellent interpersonal and influencing skills
If you are interested in this position, please apply with an up-to-date resume.
Join our Talent Pool
Considering a new career in Tirlán but this isn't the role for you?! Then why not register your experience & sign up for career opportunities at www.tirlan.com/careers.
Commitment to Diversity & Inclusion
Tirlán embraces diversity, equal opportunity and inclusion. We are committed to building diverse teams where different perspectives drive innovation and growth. We strive to create an inclusive workplace where people can bring their true self to work and achieve their full potential.
At Tirlán, we celebrate diversity, because we know that our individual strengths make us stronger together. We welcome and encourage interest from a wide variety of candidates, and we will give your application consideration, without regard to race, colour, religion, sex, sexual orientation, gender perception or identity, national origin, age, marital status, or disability status. 
At Tirlán our culture will celebrate individuality, knowing that together we are more.
Tirlán owns leading consumer and agri brands such as Avonmore, Kilmeaden Cheese, Millac, Solmiko, Truly Grass Fed, Premier Milk, Wexford, mymilkman.ie and GAIN Animal Nutrition. 
About us:
The farmer-owned co-operative has a first-class track record of success in the global market. Rooted in a rich heritage of family farming and embedded in its communities, Tirlán has evolved to bring the passion of its farmers and their high-quality milk and grains to the international marketplace. Using modern-day technology and applying the best processes to its milk pool of three billion litres and its premium grains portfolio, Tirlán now exports to more than 80 countries.  Its award-winning brands are household names in Ireland, and include Ireland's number one consumer dairy brand, Avonmore.
The organisation draws on a wealth of experience to deliver exceptional products and tailored nutritional solutions including Kilmeaden, Wexford, Truly Grass Fed, Solmiko, CheddMax and GAIN. Tirlán has a strong market presence in the UK, France, Germany, UAE, the US, North Africa, Japan and China.

Tirlán is a Values Based Organisation - www.tirlan.com